Utah Navajo Health System
Blog on Community outreach: We are Navajo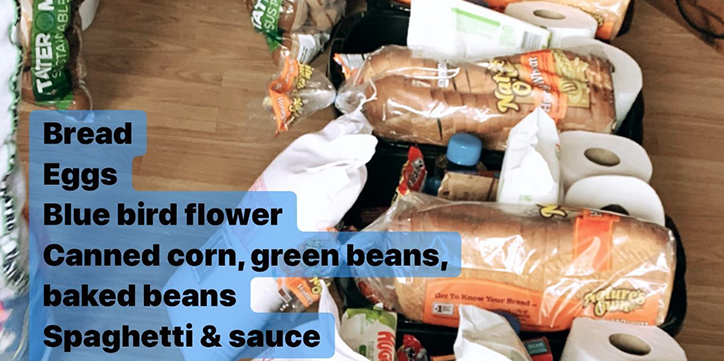 The Navajo Nation is currently enduring one of the most trying times in recent memory.  The COVID-19 virus has ravaged the reservation, with over 1,200 confirmed positive cases and growing by the day.  Under orders from President Jonathan Nez and Vice President Myron Lizer, the Navajo Nation has been under shelter-in-place restrictions since April 10, now extended through May 17, that includes a daily curfew from 8 pm to 5 am and 57 hour weekend curfews.
The impact on Navajo tribal members has been profound.  Not only among those infected with COVID-19, but the thousands of people who have lost their jobs or businesses as a result of this terrible pandemic.
Our hózhó has been tarnished by this disease, but we will not be defeated.  We are going to get through this together.  We are Navajo.
To help families get through this difficult time, We Are Navajo is providing care packages to those in need thanks to generous donations from across our community.  Working with local teachers and community leaders, we have been able to identify families in dire need of basic necessities and get them immediate help.
Our care packages include items such as bottled water, vegetables, meat, flour, diapers, baby formula, and more.  No one should starve or be deprived of basic necessities because they are sick or out of work due to COVID-19.
If you would like to help you can visit our donation page at https://www.wearenavajo.org/donations. Donations in any amount are accepted, and every cent you generously donate will go towards helping families in desperate need.  All donations are tax-deductible.
Ahé´hee´ - Thank You
A Special Thanks To Organizations and Individuals For Contribution
& Donation To UNHS.